ENCORE PERFORMANCE! Showtime featuring the amazing Edwards Twins - November 17, 2020 at 6:30 pm via ZOOM
Oct 14, 2020
Luncheon Shows , Zoom Live Event
Remember all the wonderful Variety shows we all grew up on in the 70's & 80's? The Edwards Twins have created a show just for us featuring some of their best acts!


Now is your chance to see your favorite stars re-created by Las Vegas' number one impersonators of all time. All your favorite legendary Superstars come alive in this unique show. Sonny & Cher, Billy Joel, Elton John, Neil Diamond, Lionel Richie, Stevie Wonder, Ray Charles, Lady Gaga, Celine Dion, Rod Stewart, Bette Midler, Barbra Streisand, Andrea Bocelli, Tom Jones, and many many more performed by THE EDWARDS TWINS in a show that they created exclusively for Friendship Tours.

In a world of tribute shows and impersonators there is NO other show like The Edwards Twins … PERIOD!

Twin brothers Anthony and Eddie Edwards are the country's premiere Celebrity Illusionists! Utilizing the latest Hollywood grade make up and prosthetics as well as the fashion designers of the stars themselves- the end result is a non-stop parade of stars on stage that are all at once AMAZING, FUNNY and ENTERTAINING. As one newspaper review noted "they bring such love and attention to recreating celebrities that in many ways it's better than watching the real thing!"

Registration in advance is required. We are excited to bring these amazing performers to you through Zoom. Please join us for only $10 per household. Once you register, your confirmation will include instructions on how to get your Zoom meeting link. You will receive an email confirming your registration along with a Zoom Link.
The Edwards Twins are looking forward to performing for us live in December 2021. To fill the void of their postponed live performance from this year, they have produced this Online Event exclusively for all of you, the Friendship Tours Family, until they can be with us in person at the end of next year. Please support their efforts to bring their amazing entertainment to you in your homes.

Questions? Need help registering? Please contact Heidi@friendshiptours.net

Getting To Know the Edwards Twins
EDDIE EDWARDS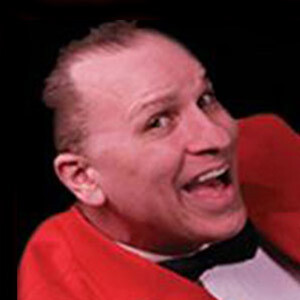 Eddie was born in 1965 and raised in Burbank California with his identical twin brother Anthony. Both boys were fascinated with celebrities at a very early age. Living near the famous NBC TV studios in Burbank, they would sneak in and watch various TV shows being taped. At home, the brothers would then play together mimicking the stars and memorizing the skits from "The Sonny and Cher Show" "The Carol Burnett Show" and "Laugh In".

Eddie's voice was higher pitched then Anthony so he usually got to play the females. Eddie's first celebrity impersonation was that of Lily Tomlin's alter ego Ernestine the Operator. Who would have guessed that years later Eddie would have the opportunity to impersonate Earnestine for Lily Tomlin.
One Halloween at the famous night club in Beverly Hills California "La Cage aux Follies" Eddie dressed up as a woman and was asked that night by employees if he had ever thought about impersonating Barbara Streisand.
Shortly thereafter, Eddie began seriously studying the art of makeup application and learning the "tricks of the trade" he needed to help him create the illusion of turning an "ordinary looking male into a spectacular world famous female."
After auditioning 16 times, Eddie was hired by the world famous La Cage aux Follies and for years traveled the globe impersonating Barbara Streisand and Bette Midler. Just like audiences from Singapore, Miami, Aruba, Japan, China, and The Bahamas, the casting director of La Cage was stunned not only by Eddie's appearance, but by his uncanny ability to perform EXACTLY like the women he was impersonating.
Eddie was then asked to perform for five years on the Las Vegas strip in the famous show "Evening at La Cage" where he met and performed for Cher and Bette Midler at Caesars Palace. American television icon, Carol Burnett, played a major role in the Twins' success. When Eddie was performing on the premier of her TV show, she suggested that the two brothers combine their forces and do a show together. They took her advice and Eddie joined his identical twin Anthony, and they started to perform their own star-filled spectacular "Celebrities on Stage". In their show, Eddie performs as Barbara Streisand, Cher, and Bette Midler.
Eddie also performs his original song, "I Am My Father's Son" which explains the acceptance of his father's understanding for what Eddie does for a living. This song has significant meaning for Eddie. His father has become one of the biggest fans of the song. Whenever they perform, not only are the audiences thrilled, but the press showers The Edwards Twins with rave reviews.
ANTHONY EDWARDS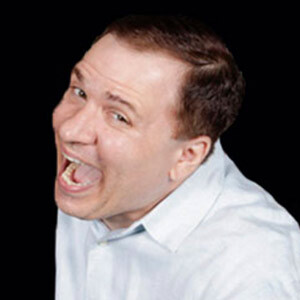 Anthony was born in 1965 and raised in Burbank, California with his identical twin brother Eddie. As young boys the two would sneak into the NBC TV Studios across the street from their home and watch the celebrities perform.
After going to California institute of the Arts to receive a degree in Music, he moved to San Diego to receive a minor in Police Science. He graduated from The San Diego Police Academy in the early '90s ready to go in to law enforcement, when The Lord took him back to his roots of entertaining. He joined forces with his Twin Brother Eddie, after Carol Burnett suggested to them that they put a show together based on a pair of identical twins that look and sound like many different super stars.
At home, the brothers played together for hours, listening to the shows they had recorded including "The Sonny & Cher Show," "The Carol Burnett Show," and "Laugh-In".
They mimicked the stars voices and learned their comedy routines so they could later perform for their family, friends and neighbors.
Anthony focused on singing and playing the piano while attending the California Institute of the Arts. After graduating, Carol Burnett, suggested that he join forces with his brother Eddie (who was touring with the world-renowned Cabaret Show "La Cage aux Follies").
Ms. Burnett was convinced that a show done by identical twin brothers, performing as a host of superstars would be a very unique combination. She was right. After 10 years of performing all over the world, "The Edwards Twins" and their show "Celebrities On Stage" have developed into one of the most fascinating acts in show business.
Anthony has mastered more than 75 characters including: Neil Diamond, Billy Joel, Elton John, Rod Stewart, Tom Jones, Stevie Wonder, Ray Charles, and Engelbert Humperdinck among many others. When The Edwards Twins are onstage, they move, sing and perform like the actual stars and each of their impersonations is done to perfection.
After watching a performance, a Senior Editor at PEOPLE MAGAZINE was moved to write "They bring such love and attention to recreating celebrities, that in many ways they are better than watching the real thing."