The Simple Sophistication of American Cruise Lines - Small Ship Cruising Done Perfectly™
With American Cruise Lines, it's about Simple Sophistication. As they travel to the most amazing destinations across the United States, offer their guests an elevated cruise experience - not expressed through black tie affairs and formal gatherings, but rather through personalized exploration, well-designed enrichment programs on board and ashore, and all the comforts that come with cruising on the newest fleet in the country.
American Cruise Lines delivers culture, history, and enlightenment, without the distractions of buffets, casinos, and wave pools. Every itinerary is a unique experience and a delight for the senses. Viewing our country's beautiful landscapes and historic landmarks up-close, tasting the best regional cuisine, listening to the area's finest entertainment, and feeling the warm camaraderie of the crew and fellow guests, are the intangibles not offered by other cruise lines.
Their small ship design creates an intimate environment in which their guests are treated with the utmost care and attention. The crew members take pride in knowing guests by name and understanding their preferences. Every stateroom is a spacious sanctuary in which to relax after a day of discovery and contemplate the adventures that lie ahead. Guests come back from an American Cruise Lines cruise relaxed, enriched, and with new lifelong friends.
Highly personalized service and a relaxed atmosphere prevail onboard the modern fleet of ships. Their accommodating, all-American crew welcomes you with an unequaled level of attention. Each evening before dinner, enjoy complimentary cocktails and hors d'oeuvres, as you mingle with other guests to share the adventures of the day. Set your own pace on your vacation and relax in the casual comfort and exceptional care that is the hallmark of cruising with American Cruise Lines.
American Cruise Lines – Simple Sophistication - Realized.
Here are just a couple sample itineraries: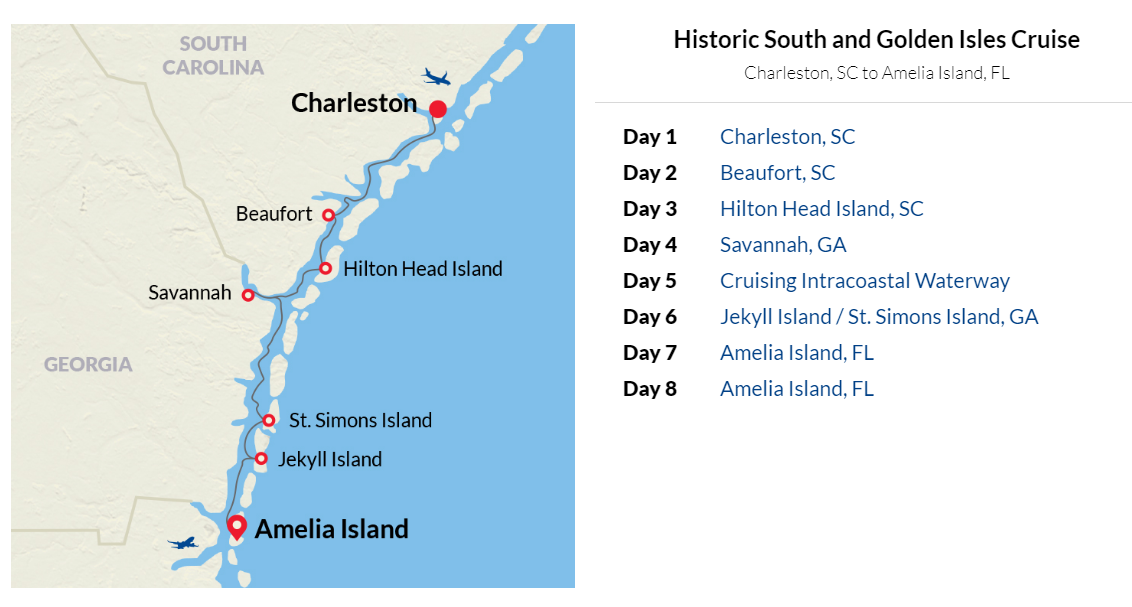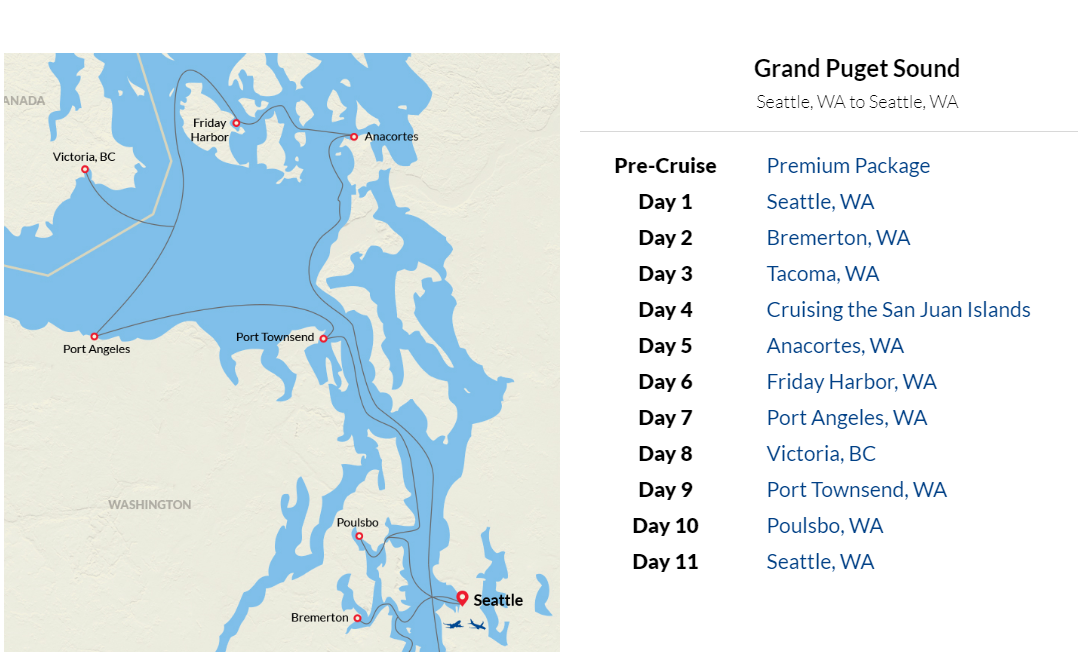 THE SHIP SHOP CAN HELP YOU BOOK ANY OF THESE FABULOUS ADVENTURES!
CALL 860-243-1630 or 800-243-1630 and ask for The Ship Shop

With over 60 years of Travel Experience in The Ship Shop - we are your cruise experts!

Day(s)
---