DENVER GARDENS TOURS

JUNE 13-20, 2023
Post Tour to Rocky Mountain High: Steamboat Springs & Vail, June 20-24, 2023
Escorted by C. Colston Burrell
Friendship Tours has partnered with Garden and Nature Tours to plan exciting itineraries focused on private garden experiences and escorted by C. Colston Burrell - author, speaker, gardener.
Join Cole Burrell in an immersive exploration of Denver gardens, history and culture at the foot of the Rocky Mountains. Poised at the foot of the Front Range, Denver's gardens reflect the tension between plains and mountains, with elements as diverse as sweeping prairies colorful perennial beds, cottage gardens, dwarf conifer collections and intricate rock and alpine gardens.
Our tour takes us to private and public gardens throughout the metro area, including the world-famous Denver Botanic Gardens, as well as private gardens including those of well-known American horticulturists Panayoti Kelaidis, Rob Proctor, Marcia Tatroe and Lauren Springer.
The gardens we visit on our tour are located within the city limits as well as all around the greater metro area. South of Denver, we visit a variety of private gardens in Colorado Springs and Castle Pines. We also spend a day visiting gardens in Pueblo and Colorado Springs.
After touring 14 gardens in the metro area, we head north to visit gardens in Boulder and on to Fort Collins for two nights. Here we visit both private and public gardens, including The Gardens on Spring Creek, a city-owned botanical garden offering a diversity of native and site-adapted plants and a wealth of garden styles.
Meet Your Escort & Guide
C. Colston Burrell is a lifelong naturalist, plantsman, and gardener. He is principal of Native Landscape Design and Restoration, which specializes in blending nature and culture through artistic design. When Cole is not traveling, he is designing gardens for his clients, or tending his own 10-acre property designed to display the plants he loves while letting natural succession serve as head gardener. He shares his garden with birds, butterflies, and a wealth of amphibians. Cole escorts garden and natural history tours throughout the United States and abroad. The New World tropics are a favorite destination. He has traveled in Costa Rica, Panama, Venezuela, Ecuador, and Argentina, as well as Europe and Japan.
MAIN TOUR INCLUSIONS

Airport transfers
Five nights lodging-Hilton Garden Inn Union Station Historic Plaza, a Four Star Hotel
Two nights lodging-Hilton Fort Collins
Breakfast daily
Six lunches, welcome and farewell dinners
Farewell dinner at Blue Agave Grill
Escort throughout tour—C. Colston Burrell
Local host—Panayoti Kelaidis
Transportation by passenger coach
Admissions to all gardens and parks
Admission to The Molly Brown House Museum
Guided garden tours and natural history excursions
Hotel taxes and service charges
Gratuities for your tour escort
Gratuities to your local driver and local host
NOT INCLUDED IN THE TOUR
Round trip airfare from home cities
Meals not included in the itinerary
Alcoholic beverages except at receptions
Travel insurance
Airport fees, taxes and baggage charges
Gratuities to luggage handlers or housekeeping
Optional sightseeing or recreational activities
Any other items not specifically mentioned as included in the itinerary
AIR TRAVEL: Each tour has a minimum number of travelers that must be registered before the tour is a go. Once this number is reached, Friendship Tours will let you know so that you can book your airfare.
Altitude: Please be aware that Steamboat Springs & Vail are high altitude destinations (6000-8100 ft). Please check with your doctor if you have any concerns about traveling to high elevations.

On our Post Tour June 20-24, 2023, our adventure continues to the Rocky Mountain towns of Steamboat Springs & Vail, CO.
To Download the Tour Brochure, click here: https://www.gardenandnaturetours.com/denver/
To Make a Reservation, https://www.friendshiptours.net/group-travel
Select "Group Sign In." Enter the TOUR CODE: 23JUNE13DENVER in the box labeled "Make a New Reservation."
Or call Barb at Friendship Tours for more information - 860-243-1630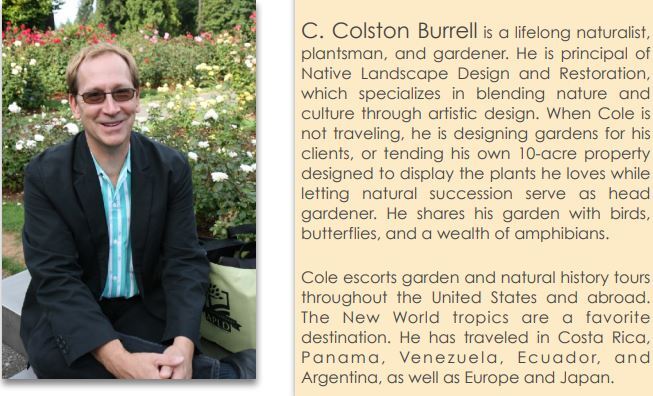 8 Day(s)
---
Pricing
MAIN TOUR - DOUBLE - PER PERSON - LAND PRICE (DOES NOT INCLUDE AIR) based on 18-22 travelers
$4390
MAIN TOUR - SINGLE- LAND PRICE (DOES NOT INCLUDE AIR) based on 18-22 travelers
$5335
POST TOUR - DOUBLE - PER PERSON - LAND PRICE (DOES NOT INCLUDE AIR) based on 16-18 travelers
$2495
POST TOUR - SINGLE- PER PERSON - LAND PRICE (DOES NOT INCLUDE AIR) based on 16-18 travelers
$3050
---
Policies
Payment Policy
$1000 per person deposit with reservation. Final payment by April 3, 2023.
Cancellation Policy
If a passenger cancels from deposit to April 3, 2023 fee of $500.00 pp; No refunds if canceled after April 3, 2023
Trip Protection Policy
Trip Protection Coverage is strongly recommended. Aon Affinity administers the NTA Travel Protection plan designed specifically for members of the National Tour Association. The Pre-existing medical condition exclusion can be waived by purchasing the Enhanced Plan within 14 days of your deposit or initial payment. Purchase of the plan within this time period also provides eligibility for the Financial Insolvency benefit. Traveling companions / roommates are required to take the same plan (Basic or Enhanced) in order to be properly covered. Premium is non-refundable once paid. Three ways to enroll:
1. Website: https://nta.aontravelprotect.com Tour Operator Location #076068. You can also view plan details on this site.
2. Call Aon 1-800-388-1470. Tour Operator Location #076068. Customer service agents can also answer questions about each plan.
3. Call Friendship Tours / The Ship Shop 860-243-1630 or 800-243-1630
Trip Protection Coverage with CANCEL FOR ANY REASON coverage is available through Travel Insured International when purchased within 14 days of your initial deposit—ask Friendship Tours/The Ship Shop for more information
---