Rocky Mountaineer is bringing it's Silver Leaf Trains to the US!
Long known for it's spectacular rail experiences in Western Canada,
they are coming to the US!
Journeys will be from August 15 - October 23, 2021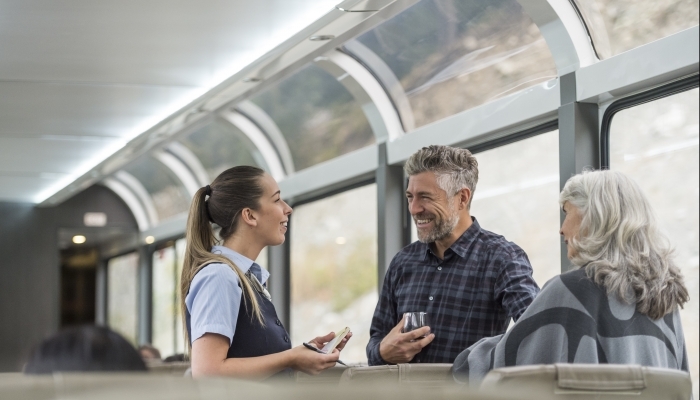 Rocky Mountaineer plans to bring its luxury train journeys to a new route in the Southwest United States in 2021. The Rockies to the Red Rocks route will be a two-day rail journey between Denver, Colorado, and Moab, Utah, with an overnight stay in Glenwood Springs, Colorado.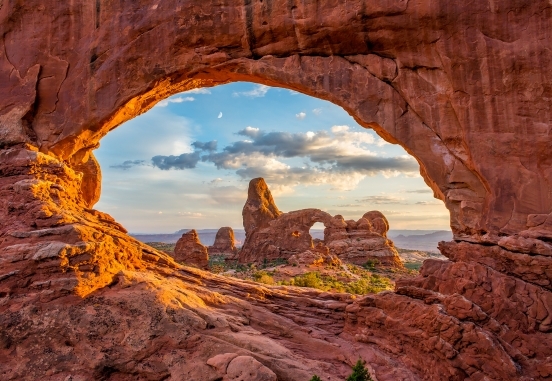 Rocky Mountaineer operates multi-day, daytime train journeys that feature incredible scenery, regional cuisine, and attentive service in its spacious, glass-domed train coaches. The company has long had the goal of expanding its routes to bring its train travel experience to showcase new destinations.

"Rocky Mountaineer will bring a new luxury train tour to explore the historic rail route between Denver and Moab. Over the past 30 years, Rocky Mountaineer has become renowned for our world-class train travel experiences, and now we are opening our newest train experience in the region where train travel history began," said Peter Armstrong, founder of Rocky Mountaineer. "This region, with its magnificent scenery, national parks, vast opportunities to explore, will delight millions."
Rocky Mountaineer will launch the route with a preview season of 40 departures across 10 weeks from August 15 to October 23, 2021. The company is working with local tourism organizations, hotels and tour operators to curate custom vacation packages that feature tours, activities, and stays in Denver and Moab, so guests can experience even more of the region.

"The work to find a new route has been underway for several years as we needed to find a special location with many of the same features we have in Western Canada – incredible scenery, iconic destinations, and the option for an all daytime, multi-day journey that is best experienced by train. Rockies to the Red Rocks will have all of this and more, and is an opportunity to bring our award-winning Rocky Mountaineer experience to showcase the epic scenery of the Southwest United States," explained Steve Sammut, president and chief executive officer of Rocky Mountaineer.

BARBARA CAN HELP YOU BOOK ANY OF THESE FABULOUS ADVENTURES!
CALL 860-243-1630 or 800-243-1630 and ask for Barbara

With over 34 years in travel, she can help you with this or other adventures.

Day(s)
---