Virtual Happy Hour with American Queen! Wednesday, Feb 24, 5:00pm
Ship Shop Cruises , Zoom Live Event
American Queen Steamboat Company
the RIVERS ARE CALLING...!
America's most authentic paddlewheel riverboats move you forward in relaxation and backward in time. Soak up the view as the wonders of the rivers gently slide by. Enjoy the admiration of bystanders who gather to appreciate the beauty of your riverboat's design. Explore your vessel's stunning art collection throughout the boat. Share your experience with fellow guests who, like you, have come not only to see, but to experience these magnificent rivers. If you haven't cruised on one of America's Rivers on an authentic Steamboat, now is the perfect time to find your inner explorer!

During our Happy Hour we will be focusing on our U.S. River cruises for 2021-2022. We are excited to share all that is new and exciting at American Queen Steamboat Company!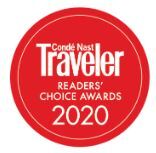 Rollin' on the Ohio & Mississippi Rivers with Brett
In 2019, with a group of Ship Shop travelers, Brett sailed aboard the American Queen from Cincinnati to St Louis - the Ohio & Mississippi Rivers. When you have the opportunity to cruise on two rivers in one cruise it's very special because the river can be completely different, giving you two different perspectives and experiences. The Steamboat sailed through locks and passed huge waterworks that took your breath away on the Ohio River. Then the view opened wide when they reached the Mighty Mississippi heading down to St Louis.
One of the most memorable experiences of the cruise was when the American Queen was one of 3 steamboats participating in a Steamboat race with everyone onboard! Of course the American Queen soared to victory - maybe it was because it was the only authentic steamboat in the race...either way it was a lot of fun and made for some great memories.
Take a look at this wonderful video from their awesome cruise aboard the American Queen...
Do you have a photo from an American Queen river cruise that you would like to share? Send us your photo and we will include it in our Happy Hour Presentation. Email: donna@friendshiptours.net