In case you missed it: Zoom Happy Hour Featuring Viking Cruises and their new cruises in North America
Ship Shop Cruises , Zoom Live Event
See Brett and Viking Cruises representative, Lauren Green, as they talk about what's new and exciting in the world of Viking Cruises!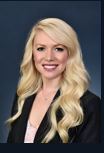 Winning multiple awards since their founding in 1977, Viking Cruises started with Europe River Cruises and then introduced their beautiful Ocean Ships in 2015. Today, we are excited to talk about their newest ventures in North America: Viking Expeditions (including the Great Lakes & Canada, The Arctic, & Antarctica) and Mississippi River Cruises!


Grab your favorite drink and join us from the comfort of your home for this fun Happy Hour.