Here for Good Connecticut - Buy a T-shirt or Bag Today - Small Business Support campaign
Announcement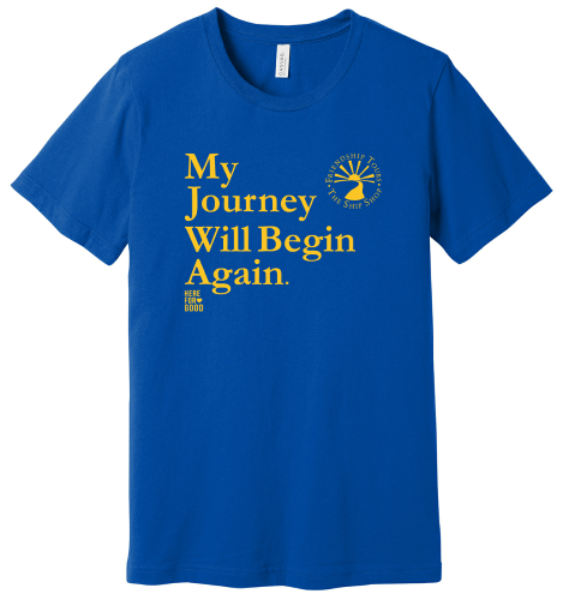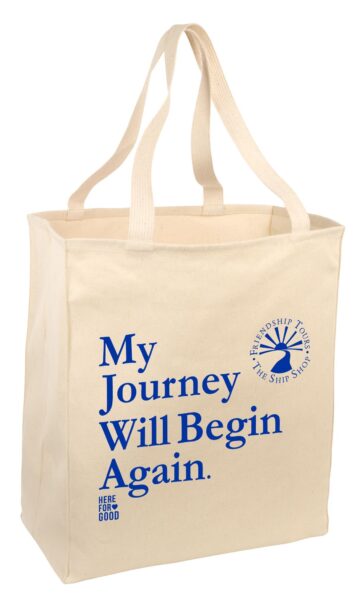 My Journey Will Begin Again t-shirts and tote bags available now!
Help keep local businesses & communities be here for good. Friendship Tours has partnered with Gima Sports in Hartford to sell apparel to raise money through their Here for Good campaign. Support small, local businesses with your purchase of a t-shirt or tote bag. This is a time sensitive campaign so consider making a purchase today. Your Journey Will Begin Again...
As more and more places begin to open up, it's hard not to think about when your Journey Will Begin Again with Friendship Tours. In the meantime, we've partnered with Gima Sport, a locally owned business who is working with CT small businesses & local causes in our community by selling apparel to raise money and offset the burden of sales lost to Covid-19. When you purchase a T-shirt or tote bag here, $10 from each item will be sent directly to the organization on the shirt / bag to help CT businesses be here for good.
Gima Sports has designed a t-shirt and tote bag just for us!

Just go to the online store and find our blue t-shirt and tote bag with our optimistic sentiment that My Journey Will Begin Again. Add the items to your shopping cart and proceed to checkout. Please select to have the items shipped to your home (we do not have a pickup option available).

Thank you so much for your support and we can't wait to see you all sporting your new t-shirts and carrying your favorite new bags!