Our Royal Caribbean Happy Hour was a lot of fun! View the recording in case you missed it!
Ship Shop Cruises , Zoom Live Event
Royal Caribbean provides the cruise experience that lives up to the hype...
Who said you need an elevator to travel from deck 16 to deck 6? Hop on the slide and off you go - it drops you right at the margarita bar just in time for Happy Hour... cheers to that!
Over the years, Royal Caribbean continues to amaze us with features you never would have imagined seeing on a cruise ship. From surfing, bumper cars, zip lining and more, it's exciting to see what they will think of next!
Full Broadway shows like Cats, Hairspray and Chicago (just to name a few) sets Royal apart when it comes to entertainment - and your ticket is free...that's the best part!

During our Happy Hour we will be sharing some of our favorite and memorable photos from our Royal Caribbean cruises and we will talk about what great destinations and ships we will featuring in 2021 & 2022.
We will be joined by our Royal Caribbean Strategic Account Manager Gail Goldberg who will add her knowledge and fun personality to our Happy Hour.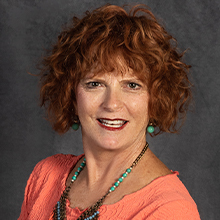 Do you know?
Cruising has played such an important role in our lives at The Ship Shop. Do you know which staff member at Friendship Tours got engaged on a Royal Caribbean cruise? And one of our team members met a famous actor onboard a Royal Caribbean cruise...any idea who?
Do you have a photo from a Royal Caribbean cruise that you would like to share? Send us your photo and we will include it in our Happy Hour Presentation. Email: donna@friendshiptours.net