Together We CAN - Holiday Plant Giveaway & Food Drive was a Huge Success!
Announcement
Our Together We Can - Holiday Plant Giveaway & Drive-Thru Canned Food Drive was a huge success because of all of you!
So many of you came to our drive and generously donated bags and bags of non-perishable food in exchange for a beautiful poinsettia plant for the holiday! Thank you!
Together We Can...
Help families in need with a canned food or non-perishable food donation.

Together We Can...Share in the joy of the holiday. We hope you are enjoying your beautiful poinsettia plant. It's a small gesture to express our thanks for your support this year.
Our Friendship Tours staff and Tour Directors were so happy to see your smiling faces. It was wonderful having our Tours Directors: Gary, Bob, Eve, Debbie, and Kathie join us at the event! Thank you to Peter Pan Bus Lines and driver, Bob Black, for coming out the the event as well with the brand new bus - the Hi-Lo Express!

Together We Can assist our local community members who may be struggling with hunger.
Your food donations were brought to the West Hartford Food Pantry and the MACC in Manchester Food Pantry. Both organizations were overwhelmed by the amount of food we collected in just a 1 day food drive! Thank you to all of you who donated so generously. Your efforts will make a huge impact this holiday season.
We are also excited to report that we have raised over $525 for the CT Food Bank through our fundraising campaign on Facebook. Many of you who were unable to attend our drive-thru event still wanted to make a monetary donation - Thank you so much for your thoughtfulness!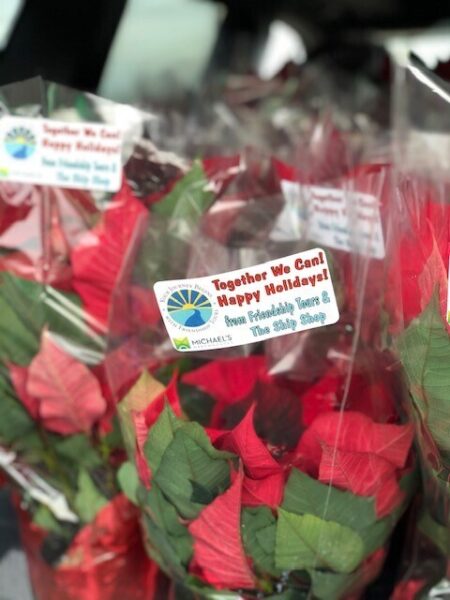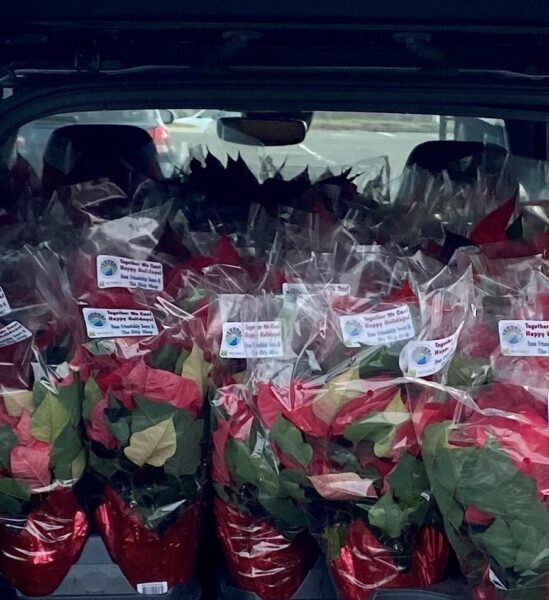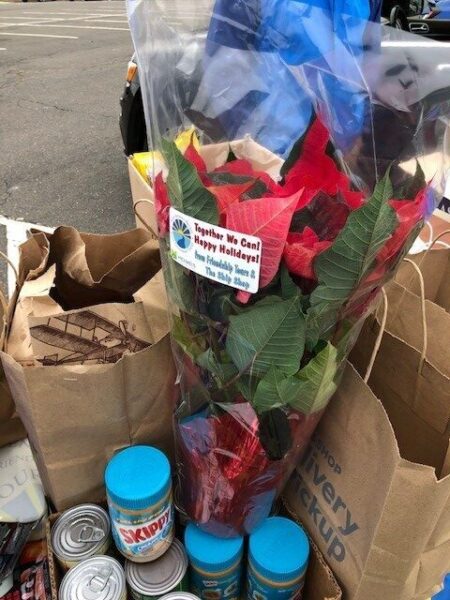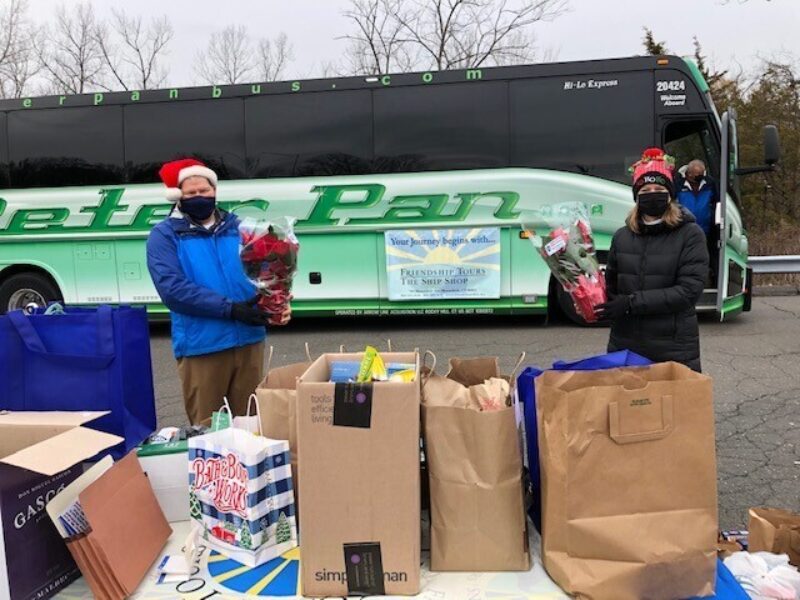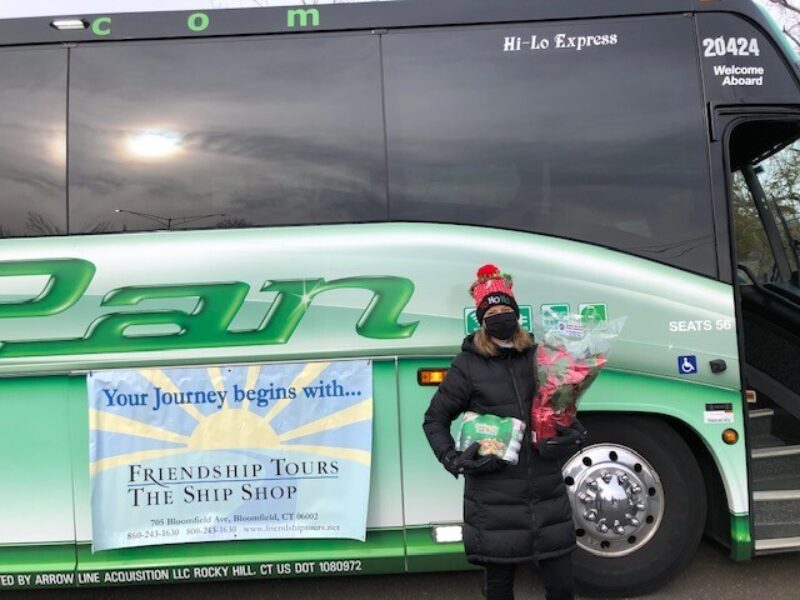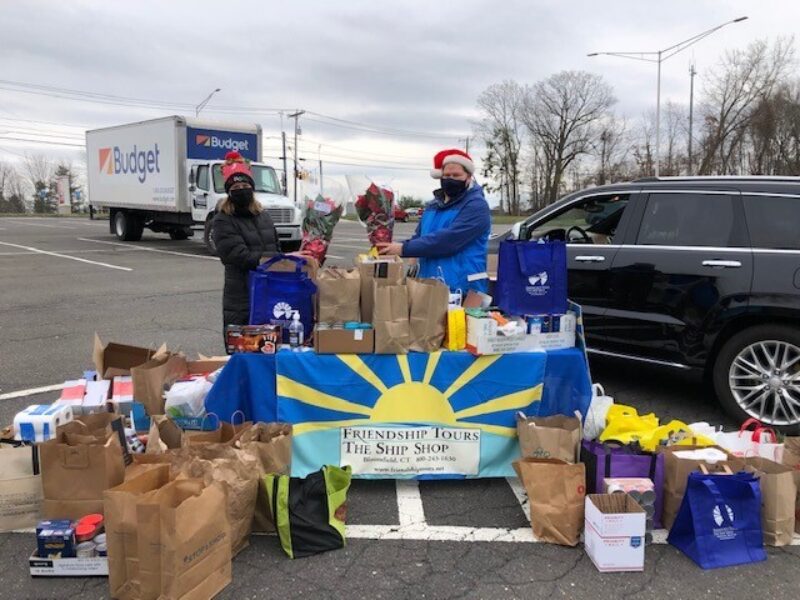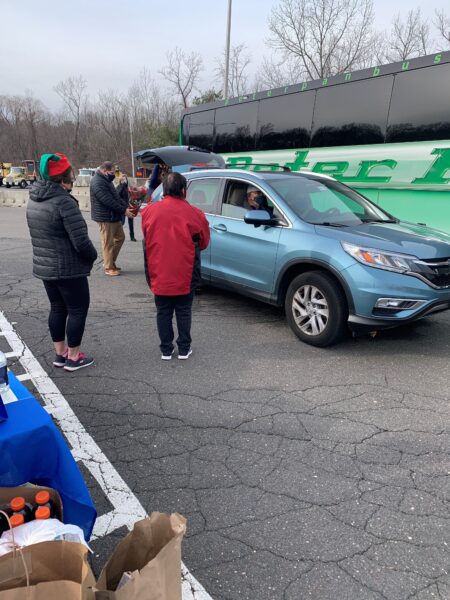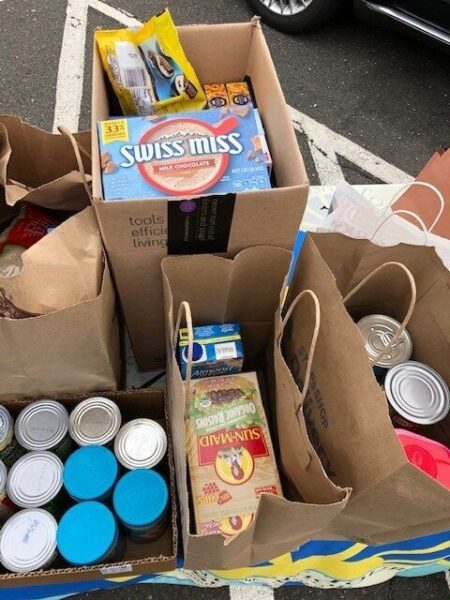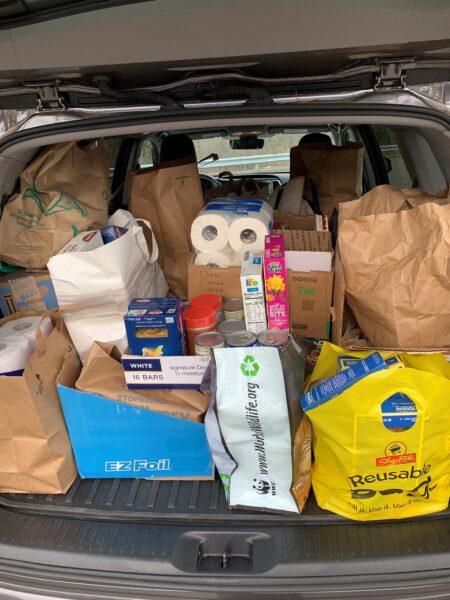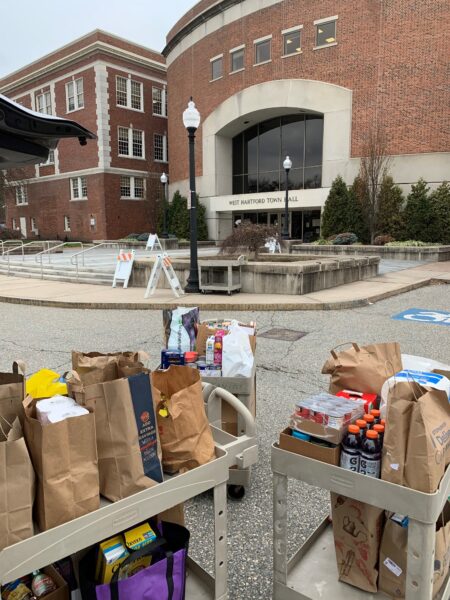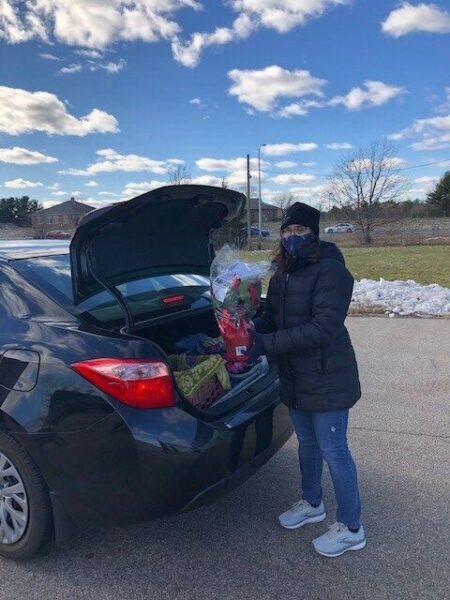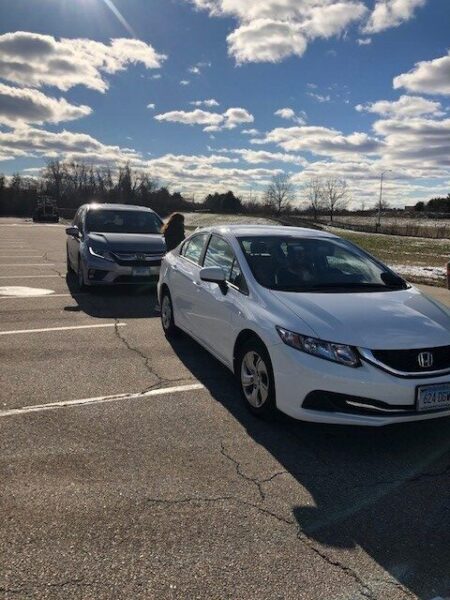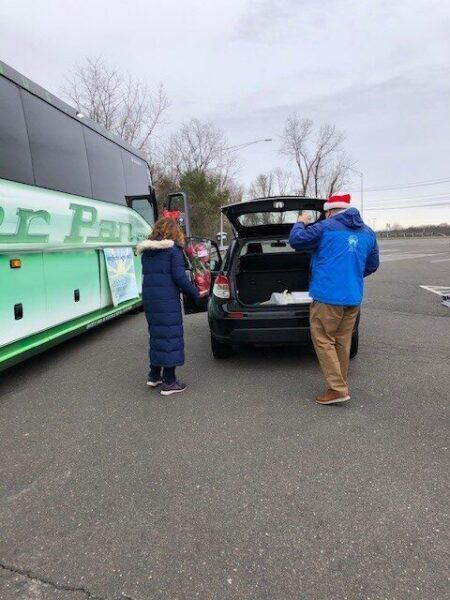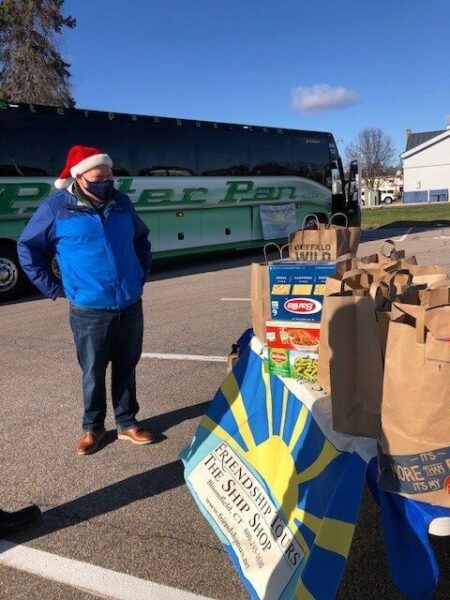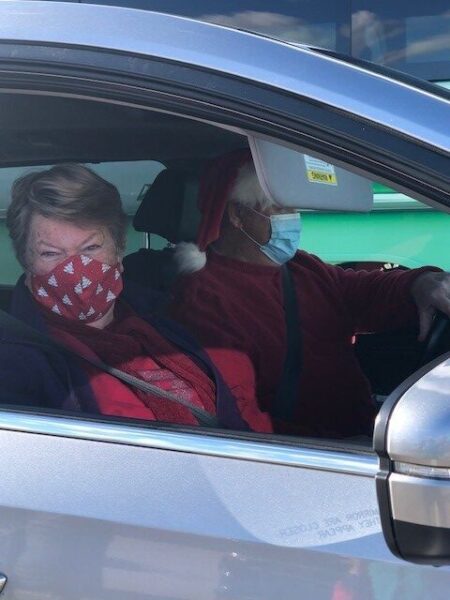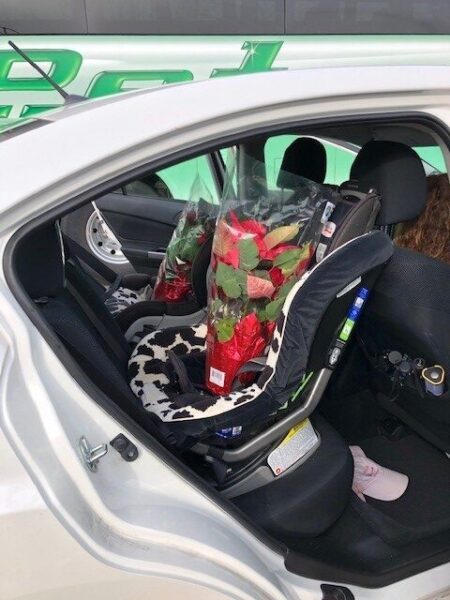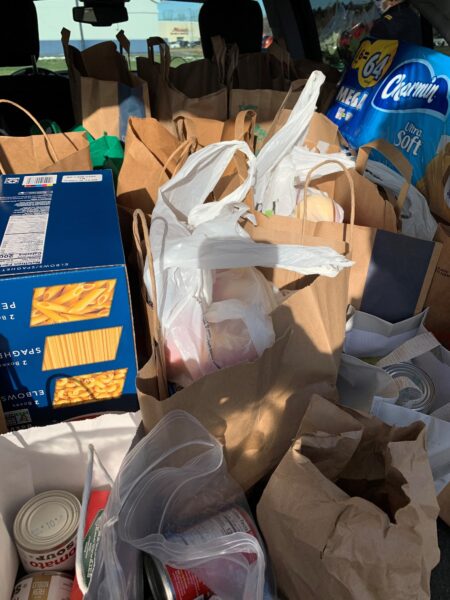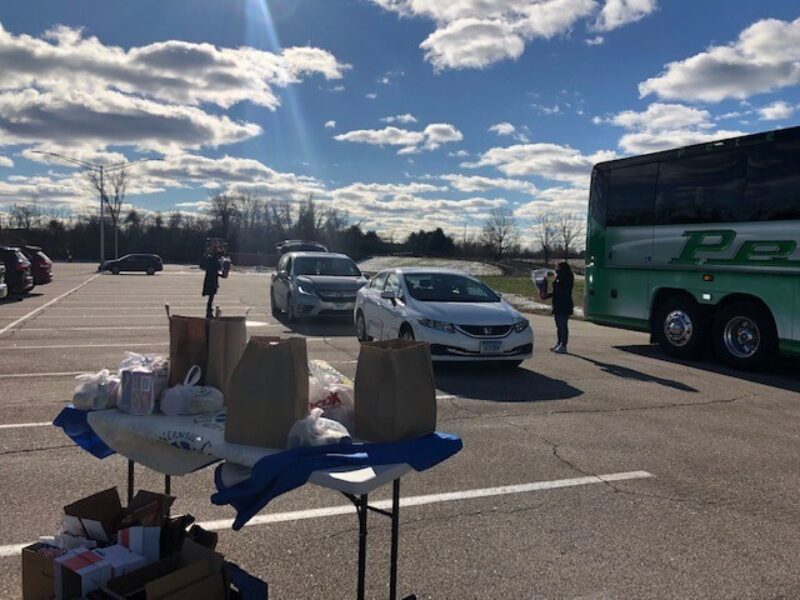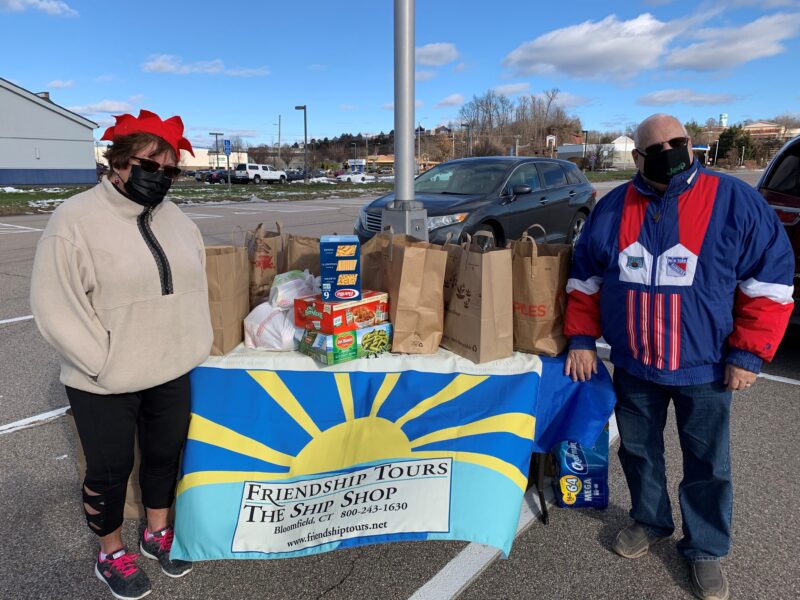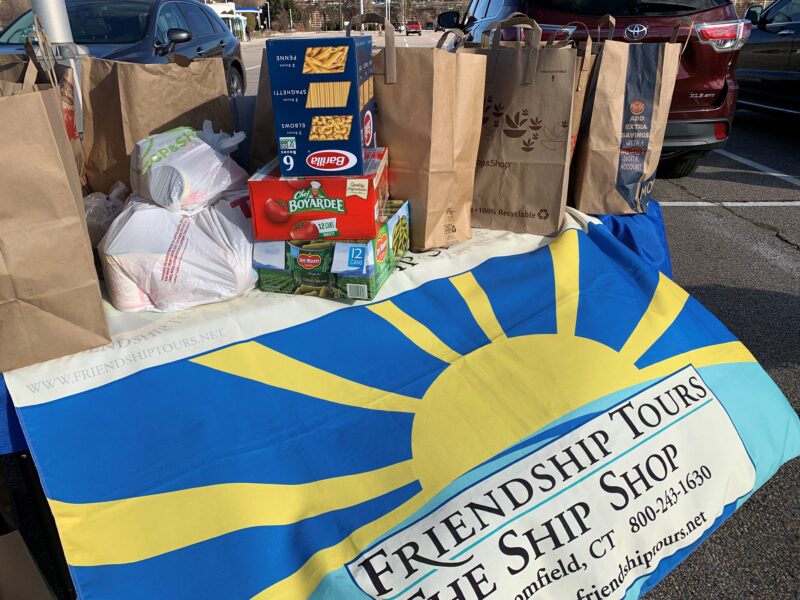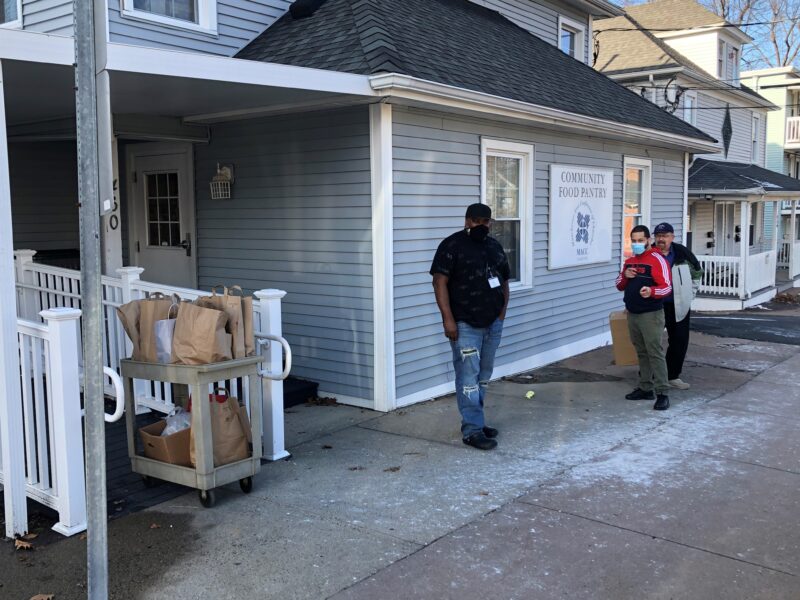 The poinsettia plants are generously donated by Michael's Greenhouses in Cheshire, CT. We can't thank them enough for their continued generosity throughout 2020.