Unveiling of the New Online Tour of Lady Liberty, presented by the National Park Service
Day Trips , Virtual Tours
This is your chance to "see" Lady Liberty as never before! Since the Statue of Liberty is currently closed due to the coronavirus, we are excited to share these new virtual tours of the Statue of Liberty presented by the National Park Service.
Last summer, architect Paul Davidson spent ten nights inside the Statue of Liberty. He and his team carried out a first-of-its-kind laser scan of Lady Liberty, capturing the statue's interior when no tourists were inside. The images they captured have been turned into a virtual tour presented by the National Park Service.
We know that hundreds of you have visited Ellis Island and the Statue of Liberty aboard a Friendship Tours trip in the past. We know that the feeling of awe as you approach the Lady Liberty by ferry and then stand at her pedestal as you gaze upward can not be replaced. However, during this time when we can't visit in person, this virtual tour allows you access to explore the Statue as never before. The virtual tour includes includes many areas that would traditionally be off-limits to visitors.
CBS Sunday Morning aired a wonderful story featuring the efforts that went into making this virtual tour and the importance of documenting in such detail the physical structure of the Statue.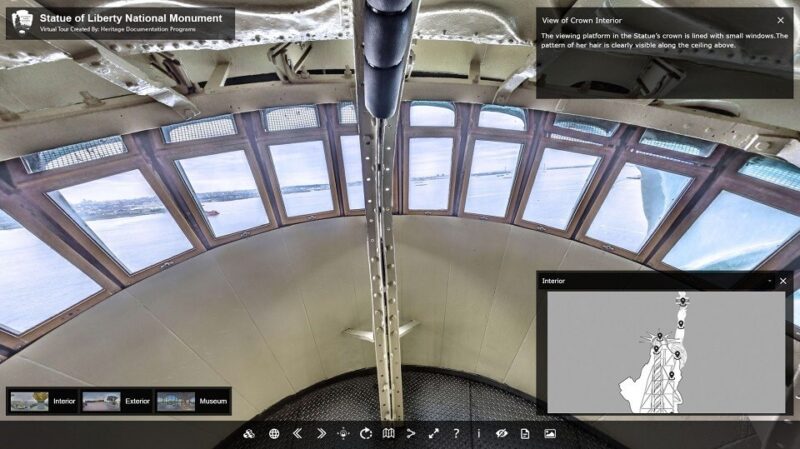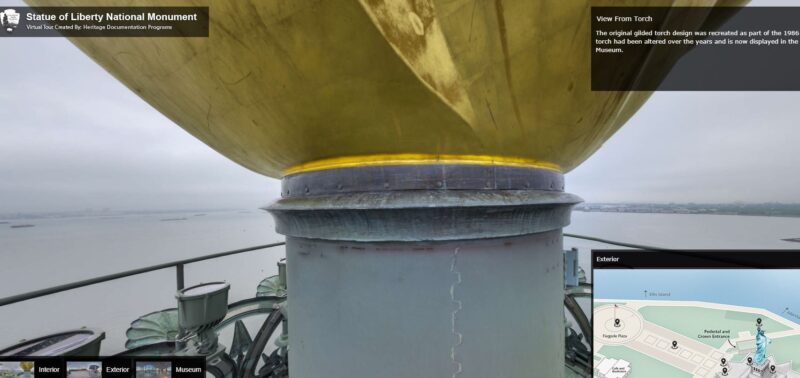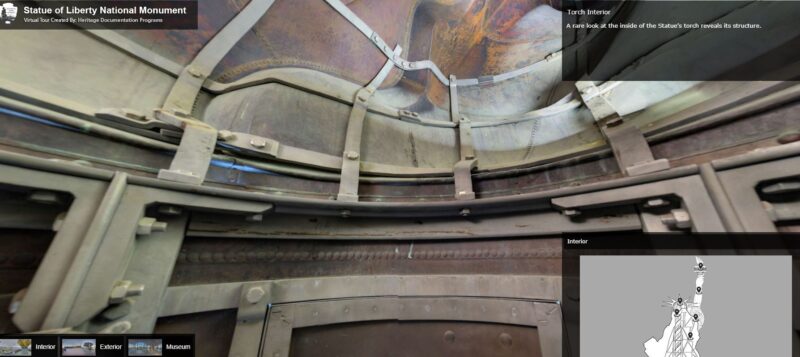 The National Park Service has not yet announced the official re-opening day for the Statue of Liberty and Ellis Island. There is something really powerful about being there in person. Though this virtual visit will give you amazing opportunity to view parts of the statue not available to the public, we do hope to get you there in person again soon!
We have a daytrip planned to visit these sites on Sun., Oct 4, 2020. Everyone should have the opportunity to visit this symbol of freedom and democracy in person. We will travel again when the time is right.
More information about the upcoming tour, click here.