Wish You Were Here...Do You Love Lucy? Jamestown, NY Click Thru to View Series
Overnight Tours , Armchair Travelers
Wish You Were Here! Since we can't be there in person, we've put together this "Armchair Travelers" series so you can enjoy these favorite destinations from the comfort of your home. Click Thru to View is a fun and easy way to feel like you escaped on an armchair vacation! Simply click on any of the blue links for more detailed information or click on the videos.

Enjoy the fifth in our series: Do You Love Lucy? Jamestown, NY
"Lucy, I'm home!" The iconic greeting Ricky Ricardo called to his wife (on screen and off) Lucy Ricardo in almost every episode of the I Love Lucy show.
Well armchair travelers, you're home! But haven't we all been for quite some time now? Everyone could use some laughs these days and who better to provide them than one of America's top comedic actresses, Lucille Ball!

Day 1 - Our Journey to Jamestown, NY
Today's couch coach journey takes us to Jamestown, NY where we will stay at the beautiful lakefront Chautauqua Harbor Hotel. Beautifully appointed rooms overlook the Chautauqua Lake, a perfect and relaxing oasis.

Chautauqua Lake gets its name from the now extinct Erie language. The 17 mile long lake attracts boaters, fishers and tourists to its shores. Although not considered one, Chautauqua Lake is similar in geography to the Finger Lakes … long and narrow and very deep. I Love Lucy mentions Chautauqua Lake in at least one episode. Lake Chautauqua also serves as one of the main characters in the novel "Wish You Were Here" by Stewart O'Nan. O'Nan tells the poignant story of a disjointed family gathering for one last summer in their cottage on the lake. The lake is an idyllic spot to sit back and relax and read a book or just gaze out at the lake and all of the beauty it beholds.
Day 2 - A Day of Lucy & Laughter
I Love Lucy made its television debut on October 15, 1951, and one of television's most beloved characters was created. Lucy was a housewife, desperate for stardom but lacking any of the necessary talent to support her dream. The success of the show was unmatched and pioneered a new sitcom genre that would influence countless family related sitcoms for years to come.
Together with her neighbors, Fred (William Frawley) and Ethel (Vivian Vance), Lucy's crazy schemes and plans to appear next to her singer and bandleader husband Ricky, provided Ball the stage to display her skills at physical comedy, clowning and her signature facial expressions. Although her schemes never led her to stardom, they provided viewers with laughs for six seasons. This funny foursome of characters made family comedy funny!
Not much of Lucy's history is explored on the show, we do know she was born and raised in Jamestown, NY, just as Lucille Ball was. Jamestown is in western New York state with Lake Erie to the north and the Allegheny National Forest to the south. It is in Jamestown where we will visit the Lucille Ball Desi Arnaz Museum, a museum focused on preserving and celebrating the lives and careers of Lucy and Desi. The museum's permanent display includes costumes, awards and memorabilia along with panels describing the personal histories of Ball and Arnaz.
In 1962, Ball became the first woman to own a major television studio after buying her former husband, Arnaz, out of their television production company, DesiLou Productions. At the Lucy Desi Museum we visit DesiLou Studios. Original props and costumes are exhibited in recreations of sets from various episodes of the I Love Lucy show. DesiLou Production continued on after the I Love Lucy show ended and produced more television hits with Our Miss Brooks, Make Room for Daddy, The Dick Van Dyke Show, The Untouchables, Star Trek, and Mission: Impossible.
Nearby we visit The National Comedy Center, noted by TIME as one of its "Worlds Greatest Places". The museum showcases comedy's great minds and unique voices in ways that engage, inspire, educate and entertain. With over 50 immersive exhibits, you'll take a journey through comedy history and see how humor is a tremendous influence on how we think and live.
We step back in time and dine at the Lucy Desi Museum's Tropicana Room. This recreation of Ricky Ricardo's famous Manhattan nightclub treats its diners to their favorite episodes of I Love Lucy while enjoying a themed meal. The Tropicana Room serves as the background for many episodes of I Love Lucy. The classic scene where Lucy finally tells Ricky she's pregnant is filled with genuine emotion from the couple as Lucille Ball was pregnant in real life.
Day 3 - Casino & Show in the Finger Lakes Region
We say farewell to Lucy and head to the spectacular del Lago Resort and Casino in Waterloo, NY, featuring a spa, gambling, shopping, dining and entertainment all in one place. A matinee showing of The Magic of Manilow and Midler Tribute will certainly provide more comedy and toe tapping entertainment on this trip!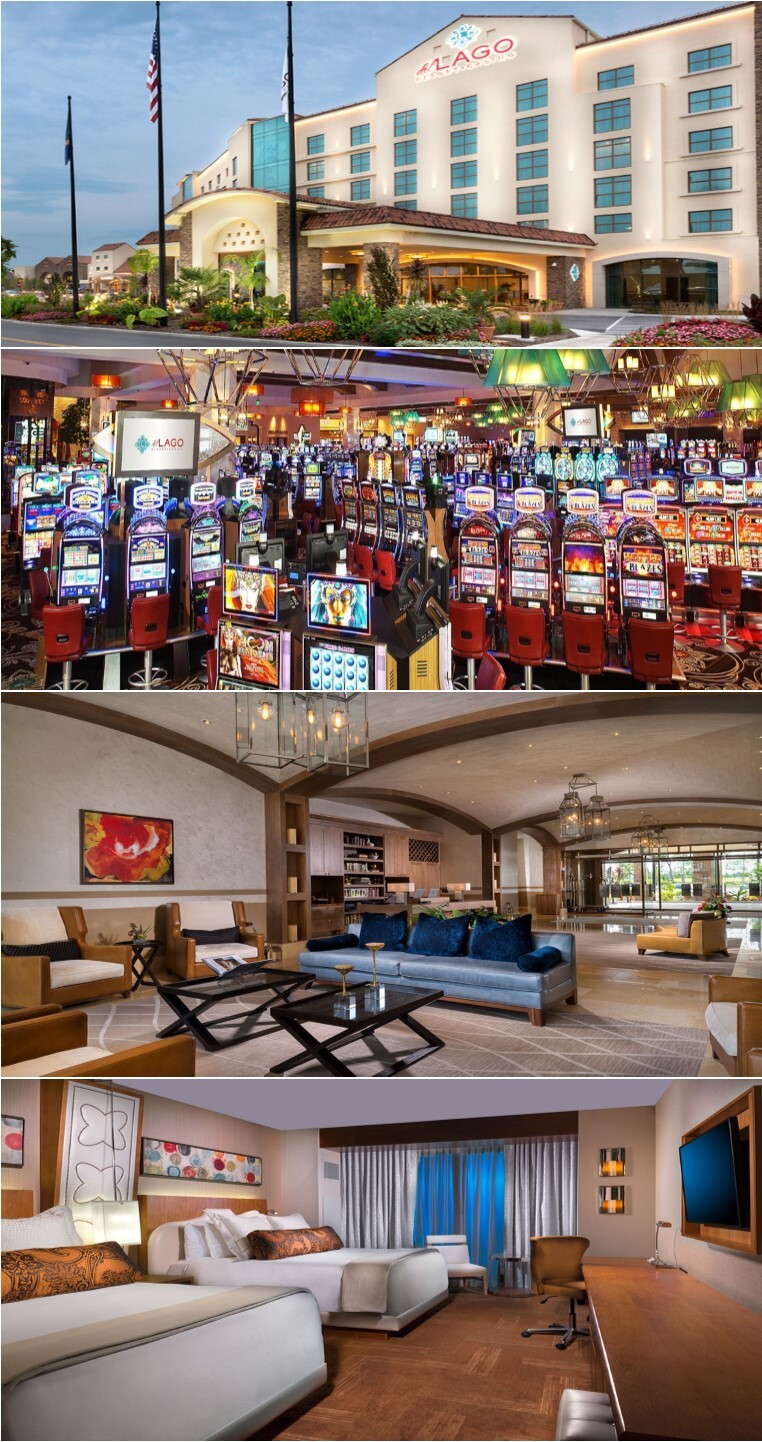 The Finger Lakes were formed by the glaciers millions of years ago. This cluster of lakes are among the deepest in the country. The Finger Lake region is also known for winemaking, with over 100 wineries in the area. Nearby Seneca Falls is believed to be the inspiration for the town of "Bedford Falls" in Frank Capra's classic film, "It's a Wonderful Life".

Until we can travel there together, we hope you enjoyed your armchair travel with Lucy, Desi and the beauty of upstate New York.